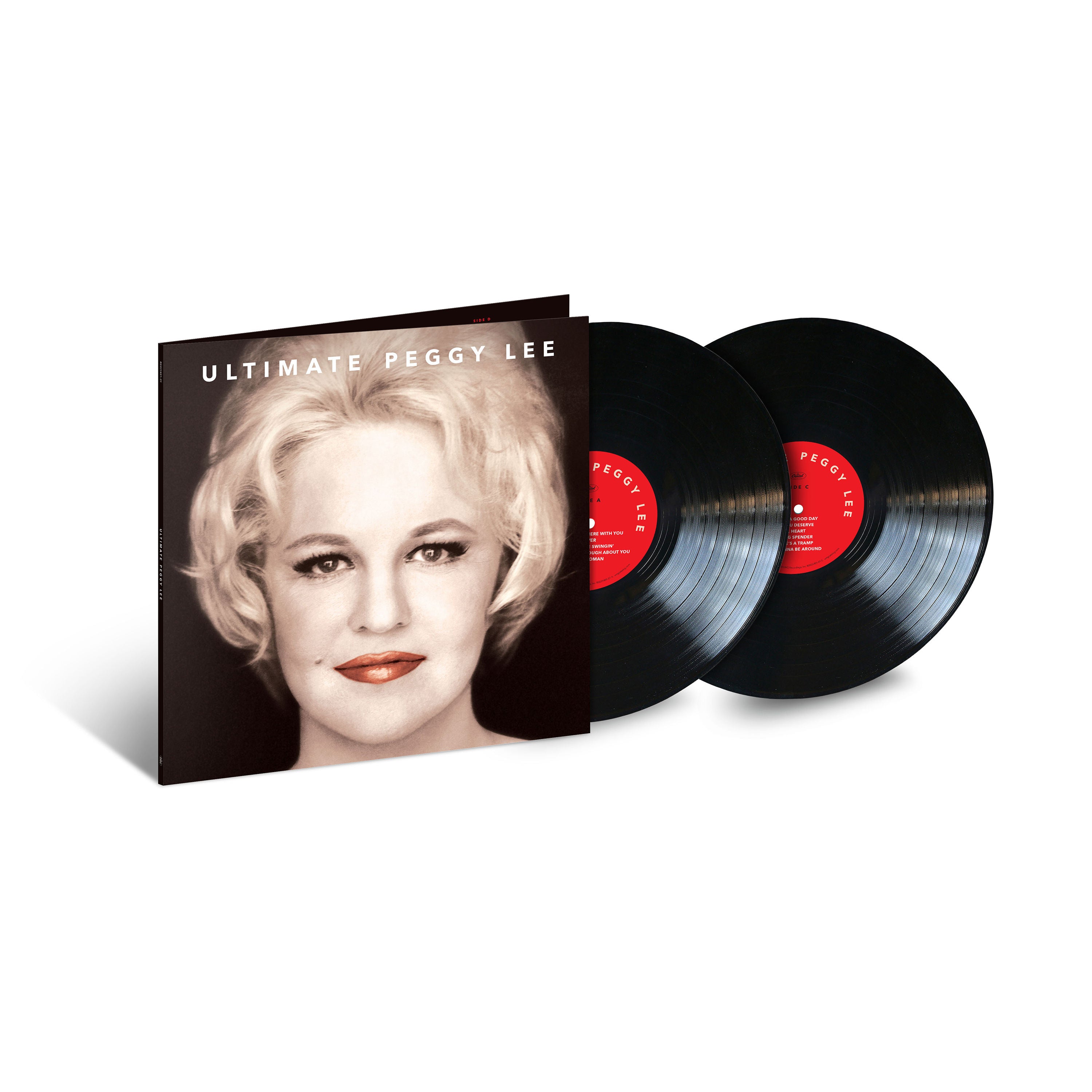 Artist: 
Ultimate Peggy Lee: Vinyl 2LP
2020 marks the centennial for the iconic Peggy Lee, with a year-long celebration to mark the occasion, including museum exhibits, tribute shows, and more, along with a selection of music releases.

Born May 26, 1920 in North Dakota, Peggy Lee went on to become one of the most revered and beloved entertainers of her age, selling millions of records, and winning a host of industry awards. As a salute to the music legend, and celebrating Peggy's landmark 100th birthday, comes a brand new career-spanning collection, Ultimate Peggy Lee.

The album features hits and signature songs, including "Fever," "It's a Good Day," "He's A Tramp," "Big Spender," "I'm A Woman" and the previously unreleased "Try A Little Tenderness."

One of the most important musical influences of the 20th century, Peggy Lee wrote over 200 songs, recorded over 1,100 masters, and had over 100 chart hits throughout her seven-decade career. As one of the world's first female contemporary singer-songwriters, she co-wrote and sang many of her own hits, most notably "He's A Tramp" for Disney's Lady and the Tramp as well as "Mañana" and "It's A Good Day." She's best known for hits "Why Don't You Do Right?" "Fever," "I'm A Woman," and "Is That All There Is?," for which she won the Grammy® for Best Contemporary Female Vocal Performance. A 13-time Grammy® nominee, she received Lifetime Achievement awards from NARAS, ASCAP and The Society of Singers, was inducted into the Songwriter's Hall of Fame, and earned an Academy Award nomination for Best Supporting Actress in Pete Kelly's Blues.
Formats:
Label: