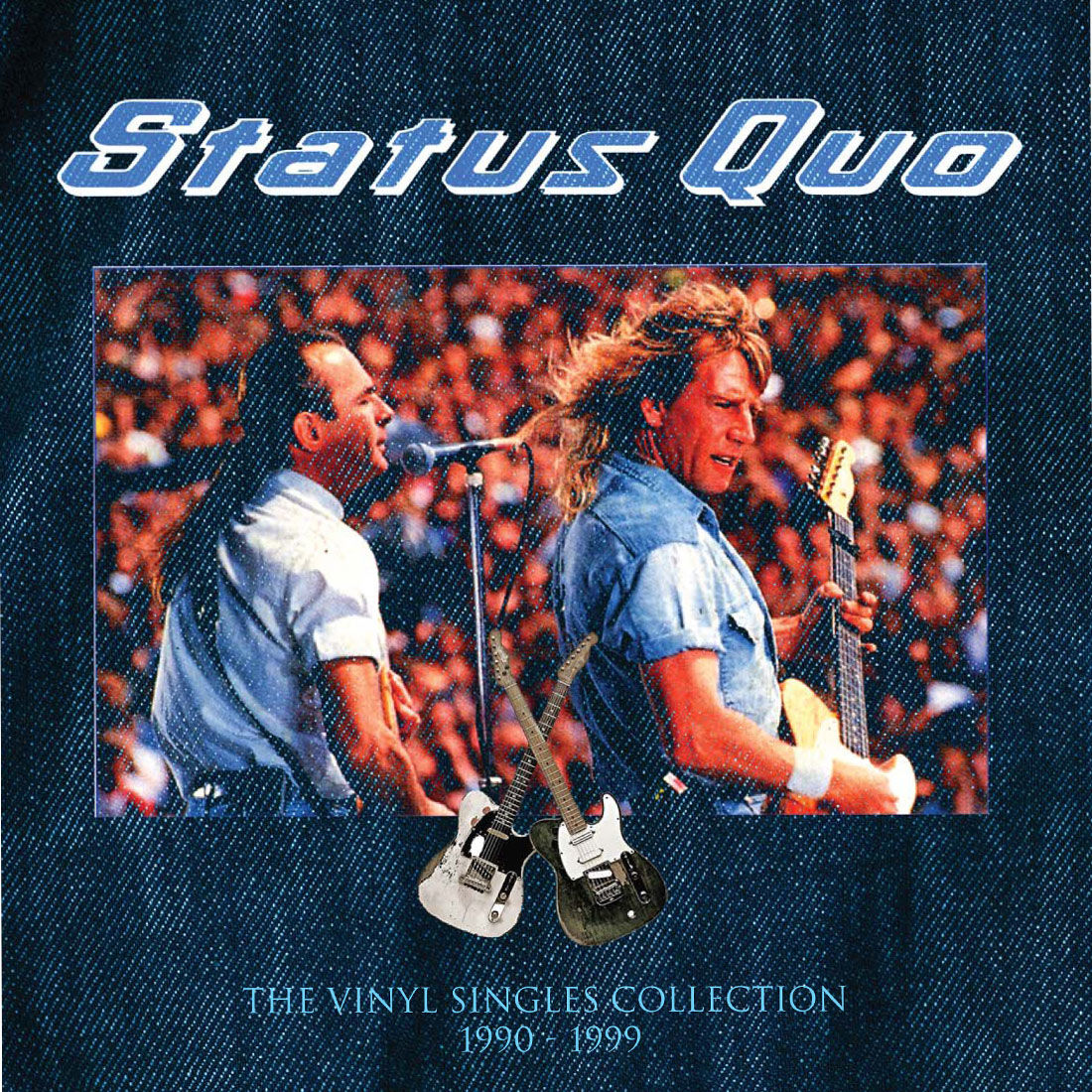 Artist: 
The Vinyl Singles Collection (1990-1999): Limited Edition 7" Box Set
Status Quo release "The Vinyl Singles Collection 1990 - 1999", on 30 November 2018 via UMC [Cat No XX]. This carefully curated release is the fourth in a series of 5 limited edition Status Quo 7" singles box sets. Each set covers a decade (in the case of the Eighties there are two sets) of the band's UK singles. The music is also available via a digital download code included in the box. Classic Rock said of the first in the series, "This is Quo in their effortless, casually-exalted pomp… The singles box, complete with picture sleeves and choice B-sides, is a delight".
"The Vinyl Singles Collection 1990 - 1999" features all the 7"" singles from the decade and tracks such as Rock Til You Drop, Fakin' The Blues and the legendary Anniversary Waltz. Some of the singles feature on 7" vinyl for the first time – Fakin' The Blues (Edit) / The Way It Goes (Edit) / Little White Lies / Twenty Wild Horses (Edit).
The singles, mastered from the original tapes, are presented in their original sleeves (picture and house bags). This Limited-Edition release offers sixteen 7" black heavyweight vinyl records housed in a rigid lift-off lid box. The box set contains a booklet with quotes and chart history of each single along with a selection of rare foreign covers and memorabilia.
"The Vinyl Singles Collection 1990 - 1999" is a phenomenal collection that will be cherished by Quo fans the world over.
Formats:
Label: