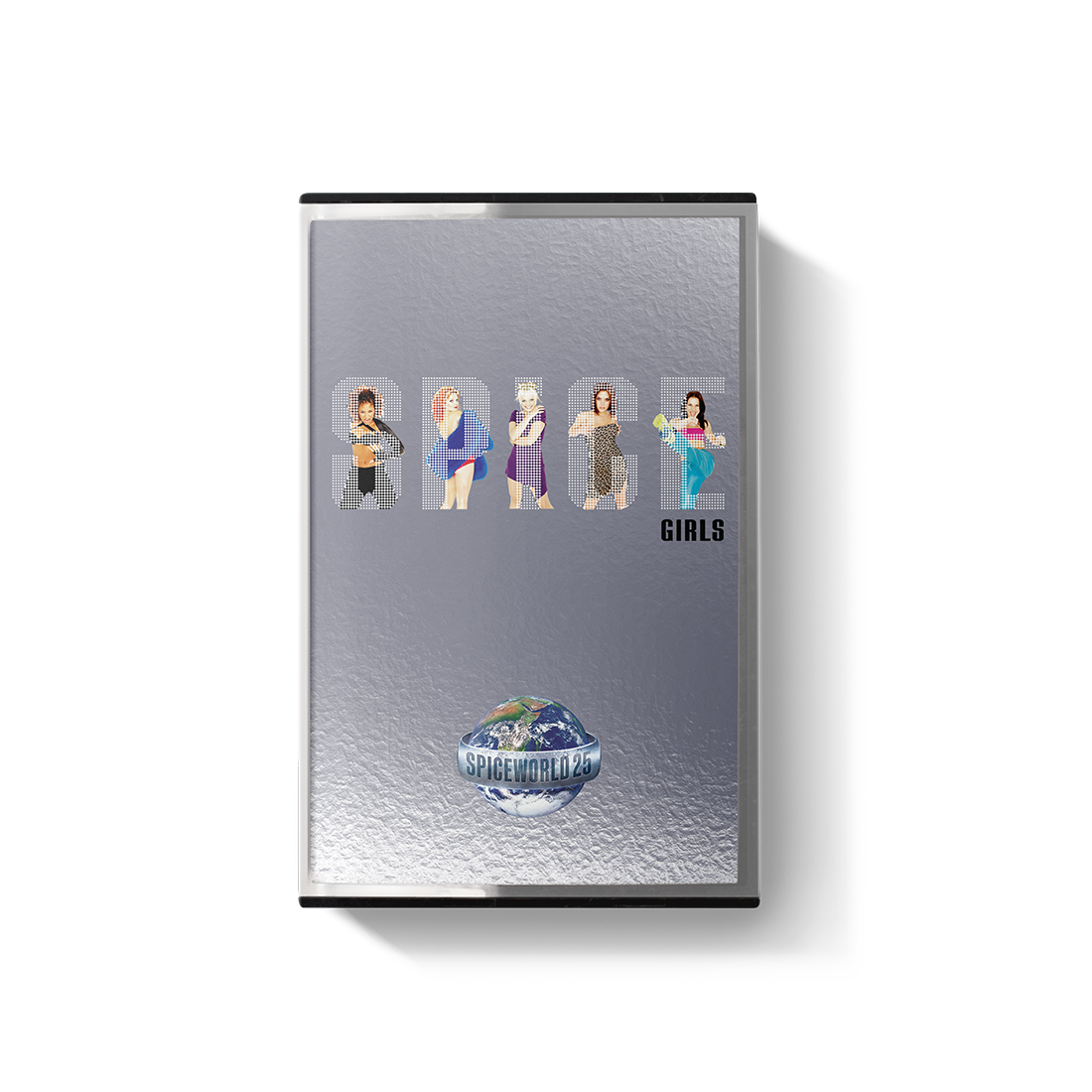 Artist: 
Spiceworld 25: Double Cassette
Curated by the Spice Girls themselves, this new 25th anniversary two cassette tape edition brings together the original ten song chart-topping album on the first tape, with Tape 2 housing previously unreleased live recordings from the Virgin Records archive, alongside a selection of their favourite remixes.
First released at the height of 'Spicemania' and one month ahead of the Girls' big screen debut in their very own Spice World film, the album spent almost one year on the UK Top 40 and includes the hit singles 'Spice Up Your Life' (UK No. 1), 'Too Much' (UK No. 1), 'Stop' (UK No. 2) and 'Viva Forever' (UK No. 1).
Highlights of the two cassette set include the 'Extended Mix' of fan favourite 'Step To Me', a song originally used as the soundtrack to a 1997 soft drinks campaign, with fans required to collect twenty pink ring pull tabs from cans in return for a four track 'not in the shops' CD single.
Fans who have long clamoured for a live album that captured the excitement generated by the Spice Girls' hugely successful 1998 ninety-seven-date European and North America tour will delight at the four previously unreleased live recordings included on the second cassette, all captured at different venues.
Together with some timeless remixes, a search of the archives revealed a previously unreleased version of 'Viva Forever' - the 'John Themis Ambient Mix' is named after the much in demand Australian-born guitarist, who has also played with artists including Cat Stevens, Dido, Rod Stewart, Gabrielle and George Michael and later co-wrote Emma Bunton's April 2001 solo No. 1 'What Took You So Long'.
The second tape is rounded off by a brand new 'Spice Girls Party Mix', which pulls together some of the Girls' biggest and most popular hits in a near-fifteen-minute fiesta of brilliant Pop music.
Formats:
Label: